Families and Households in Colonial New England and the Chesapeake
Abstract
Historians have concluded that the household was one of the most important forms of authority during colonial America. To further examine the household structure, this paper is divided into two sections. The first section compares New England colonies to the Chesapeake region to examine the development of the household structure. The second section examines the experiences of children, both free and indentured, and their contribution to a stronger household government. By utilizing quantitative and qualitative primary sources such as data, sermons, letters, newspaper advertisements, and legal codes this paper analyses the development of a strong household institution between the seventeenth century and the eighteenth century.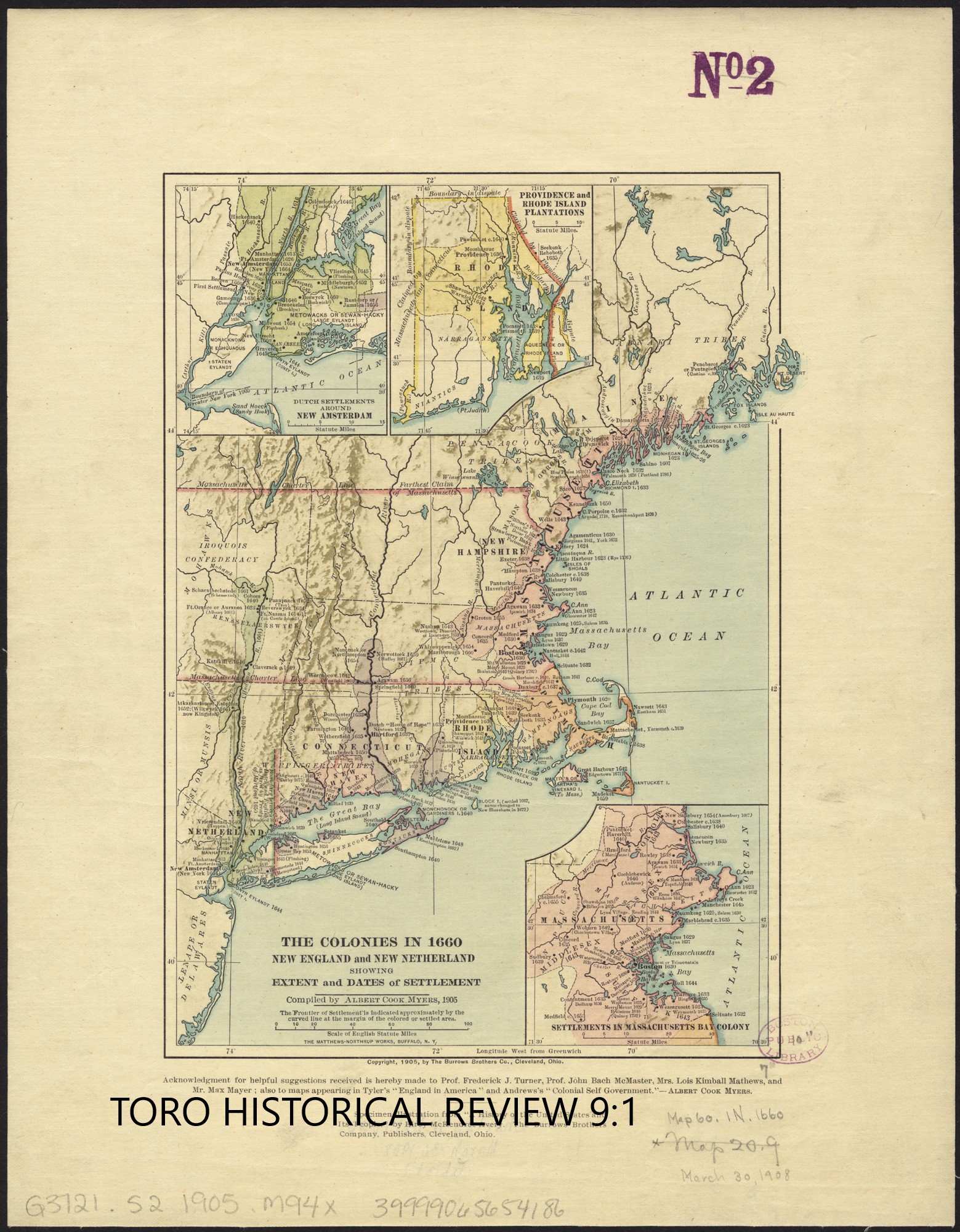 How to Cite
Kevorkian, K. (2020). Families and Households in Colonial New England and the Chesapeake. The Toro Historical Review, 9(1). Retrieved from https://journals.calstate.edu/tthr/article/view/2399
Copyright (c) 2020 katia kevorkian
This work is licensed under a Creative Commons Attribution 4.0 International License.
This is an Open Access article distributed under the terms of the Creative Commons Attribution (CC BY) 4.0 license, which permits unrestricted reproduction, distribution, and adaptation, provided that citation of the original work is included.