The Revolutionary Effect
An Analysis of the Afro-Cuban Perspective
Italie Bree Torres

CSU Dominguez Hills
Keywords:
Cuba, Cuban Revolution, Race, US Imperialism
Abstract
The Cuban Revolution sought to eradicate class, racial, and gender discrimination, yet under Fidel Castro, rhetoric concerning race became intolerable. Revolutionaries argued that because the Revolution abolished segregation and illiteracy across the island, it, therefore, did not concern itself with color. Leading scholars such as Aline Helg, Esteban Morales Dominguez, Alejandro De La Fuente, and Ada Ferrer have explored social, cultural, and political aspects concerning race and the Revolutionary government. This paper seeks to add to the conversation by analyzing US imperialism under the Cuban Revolution. Why did racial discrimination exist post-Revolution, even though its leaders, claimed its eradication? In what ways did discrimination take form for Afro-Cubans, such as in the workplace and politically? By using historical monographs, speeches, the 1940 and 1976 Cuban constitution, this research will examine the lived experience of Afro-Cubans and how under the Revolution political representation and lucrative job positions in the tourism industry, Afro-Cubans remained underrepresented.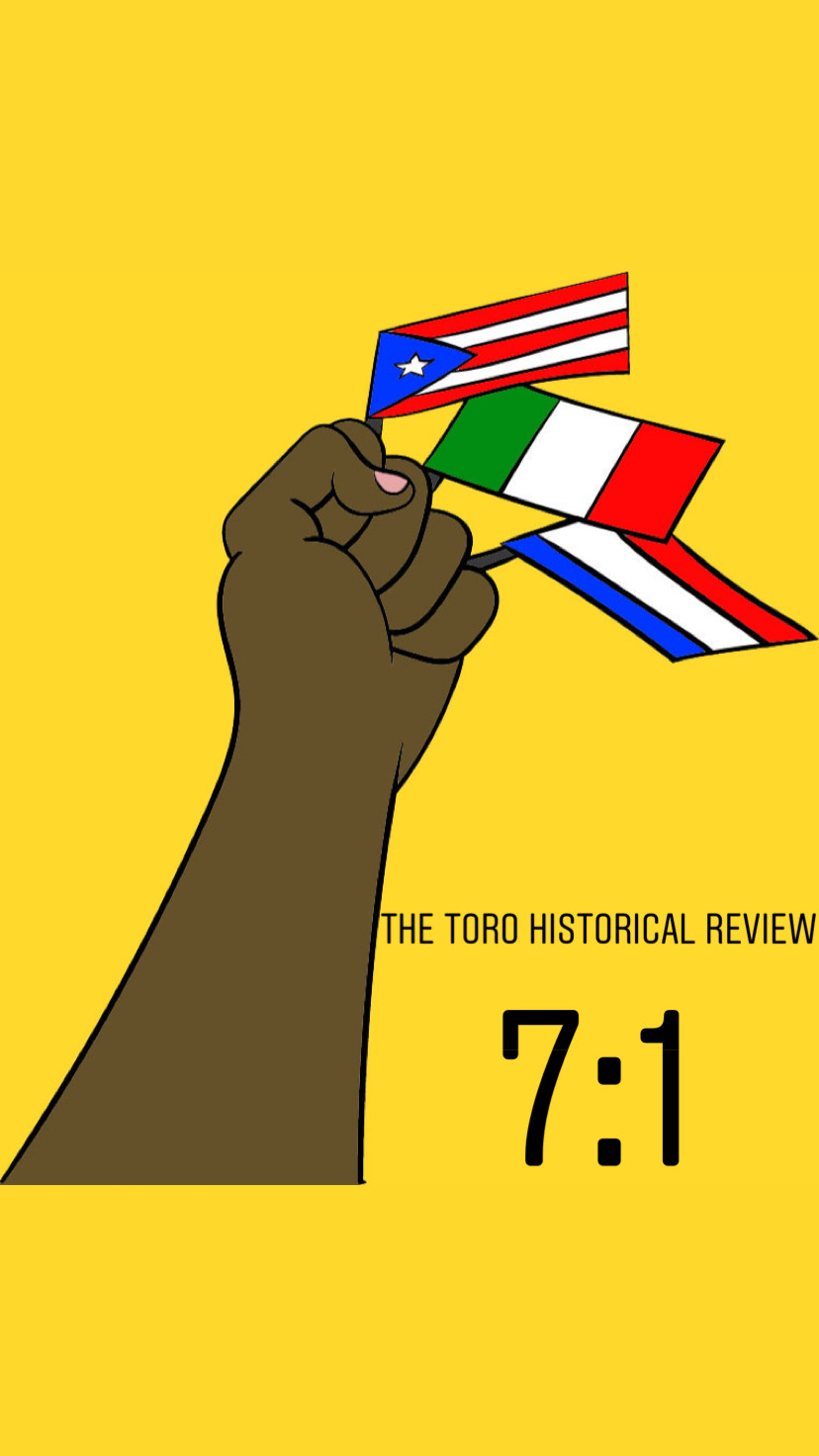 How to Cite
Torres, I. B. (2019). The Revolutionary Effect: An Analysis of the Afro-Cuban Perspective. The Toro Historical Review, 7(1). Retrieved from https://journals.calstate.edu/tthr/article/view/1838
Copyright (c) 2019 Italie Bree Torres
This work is licensed under a Creative Commons Attribution 4.0 International License.
This is an Open Access article distributed under the terms of the Creative Commons Attribution (CC BY) 4.0 license, which permits unrestricted reproduction, distribution, and adaptation, provided that citation of the original work is included.